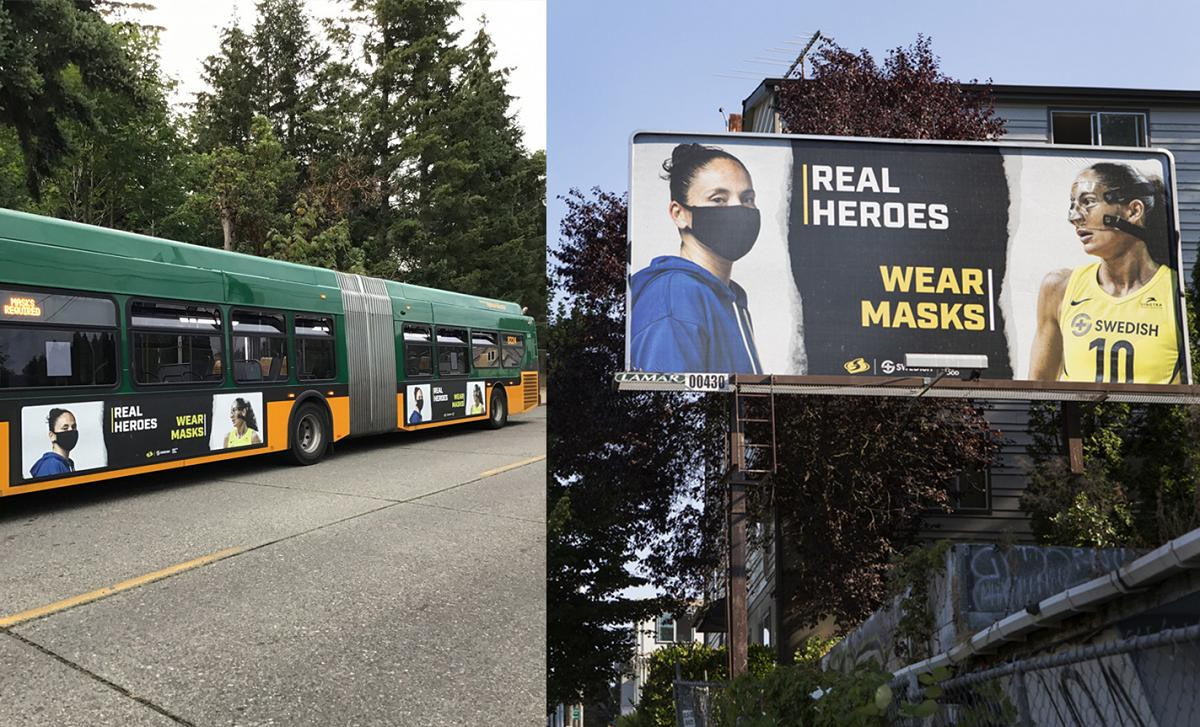 I'm excited to announce that the photograph on the left side of this billboard and on the side of the bus featuring WNBA future hall of famer, Sue Bird, is mine!
Back in July, the WNBA Seattle Storm marketing team commissioned me to create a portrait of Sue Bird donning a mask for an advertising campaign called "Real Heroes Wear Masks" aimed at stressing the continued importance of wearing a mask to help stop the spread of Coronavirus. The ad was in conjunction with the Storm's sponsor, Swedish Hospital and their Health For Good campaign.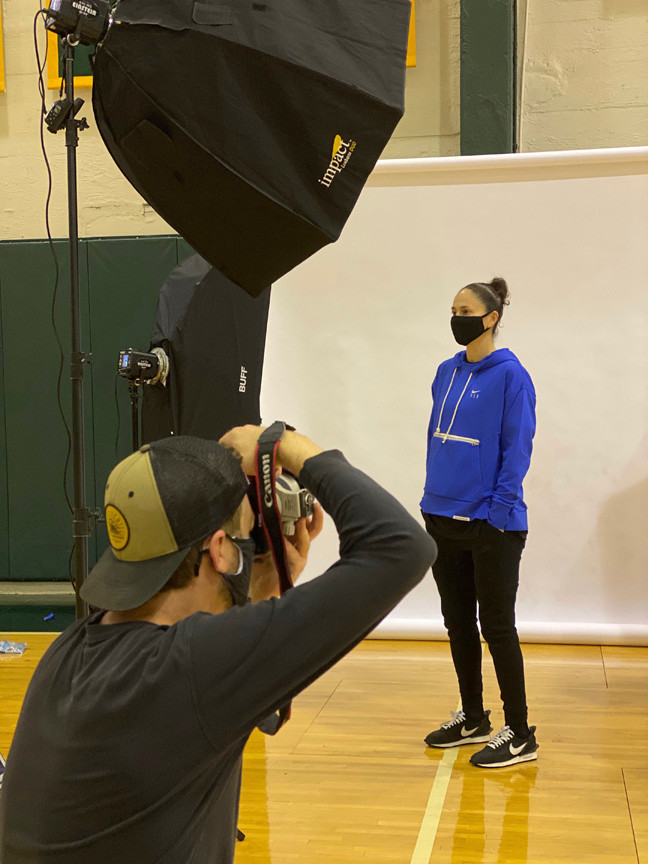 Normally this type of photo shoot is something I would do in my photo studio, especially since it has a white cyc wall. However, due to the obvious regulations and precautions surrounding the continued spread of Coronavirus, I had to do this photo shoot on-location, which ended up being half court of a Storm practice, with players warming up on both sides of me!  
Luckily, all my experience doing on-location editorial photo shoots paid off. I set up a white seamless with three lights and quickly got set up before Sue arrived at the gym. Since I was able to set up early, I was able to get several photo options for the Storm's marketing team. Sue was great to worth with, as was the marketing team. 
Oh and my other claim to fame from that day is that when I was leaving the gym I actually got to  speak to Sue's partner, Olympic Gold Medalist and Soccer superstar, Megan Rapinoe! #PowerCouple

Rapinoe was near the exit by herself training in the gym and I didn't even realize it was her until after I was in my car. It's actually pretty funny to me because our entire interaction was basically me saying, "hey, do you want me to leave this door open or close it?" And she nicely responded, "Yeah, leave it open… Thanks!" I wish I could have told her and Sue how big of a fan I am of them, but of course that wouldn't be professional. 
As I mentioned earlier, seeing the final ad up around Seattle is very exciting, and I couldn't be happier to work with a great franchise like the Seattle Storm for such a great cause too! Keep an eye out for the ad around the Seattle area, and wear your mask!!!